I generally like Horlicks, but I noticed that it is slowly disappearing from day to day life. Many eateries no longer offer Horlicks on their beverage menu, although a few places like the wonderful Inside Scoop has Horlicks ice cream (yum!)
I wondered how Horlicks put in bread would taste like, so here I am trying out a recipe from the blog MJ Bakes a Lot. The recipe calls for us to shape it by hand and baking in a loaf pan using an oven, but because I'm lazy I just used my Kenwood BM450 from start to finish.
I wanted to use the maltose I had on hand, but because I kept it in the fridge for so long, it was super hard and difficult to handle. I ended up using honey instead. I wonder if maltose would have significantly effected the taste.
Because the dough had so much yummy chunky ingredients such as oats and wholemeal flour, the shape of the loaf turned out really rough and uneven at the top. Adjusted the amount of liquid and let's see if that improves things. I also forgot that I had a Wholewheat bread program and used Basic instead, so I'll use that as well next time.
I also think using the dark crust setting turned out a bit too dark. Maybe medium crust would yield a prettier loaf.
The end result? A wonderfully moist, hearty loaf, with beautiful color and aroma. I was expecting it to taste a lot more like Horlicks but it didn't, nonetheless it had a nice creamy flavor. Perfect when eaten with peanut butter or biscuit spread.
Horlicks Bread
Ingredients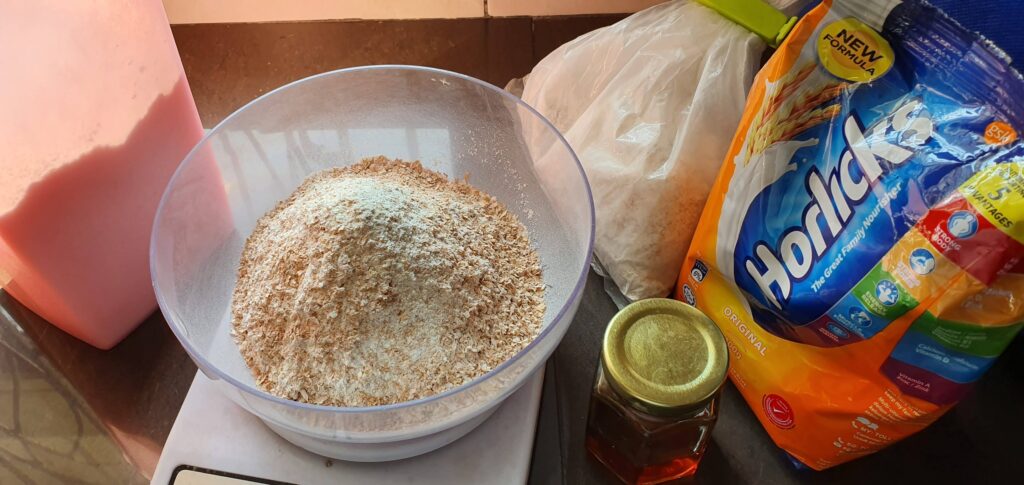 220ml water
2 tablespoons maltose syrup OR honey
200 grams (1 3/4 cups) whole wheat flour
150 grams bread flour
35 grams (1/4 cup) Horlicks, or your preferred malted milk powder
60 grams (1/2 cup) oat bran OR instant oats
1 teaspoon salt
2 teaspoons instant yeast
2 tablespoons cooking oil
Directions
In your breadmaker pan, add the water.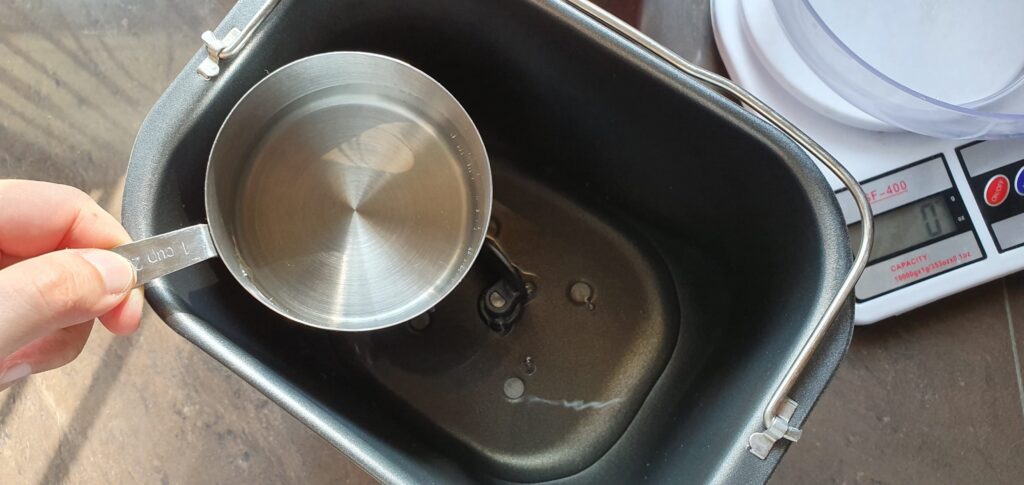 Add the syrup or honey.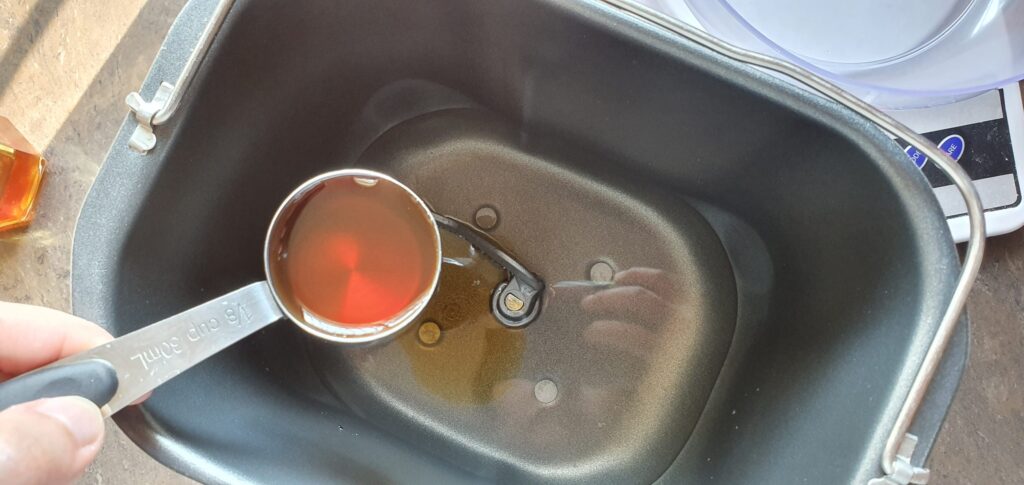 Add the wholewheat and bread flours, ensuring that the surface of the liquid is completely covered.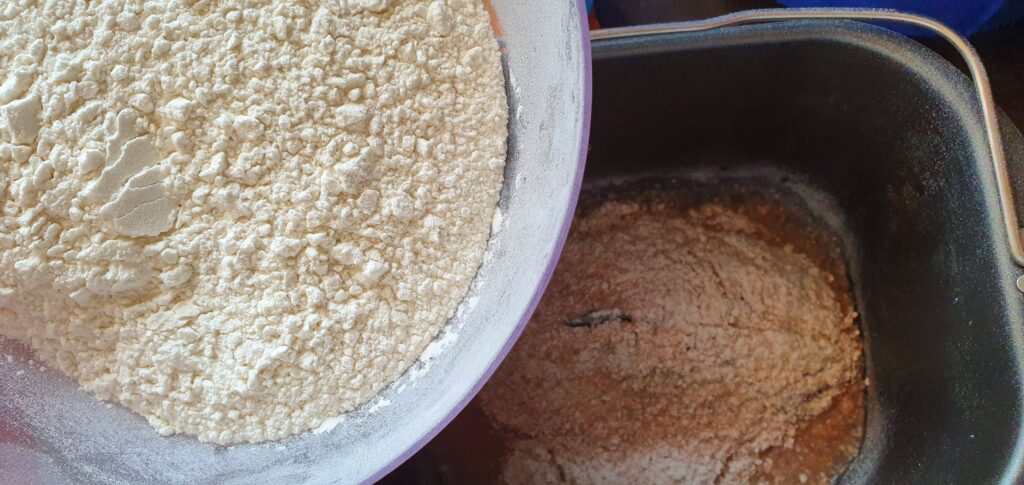 Add the Horlicks, oats, salt, yeast, and cooking oil.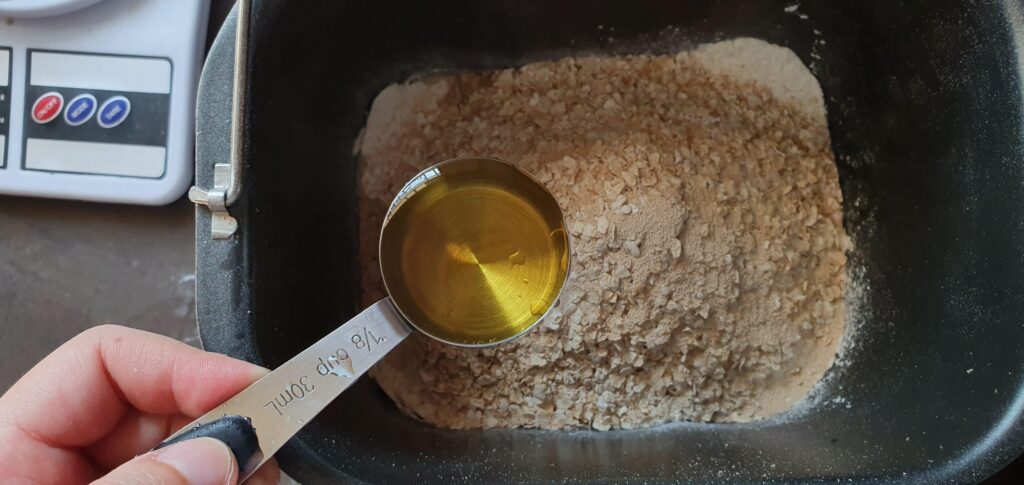 Return and lock in the breadmaker pan in the breadmaker and, using the Wholewheat Bread program for a 750-gram loaf with medium crust, start the machine.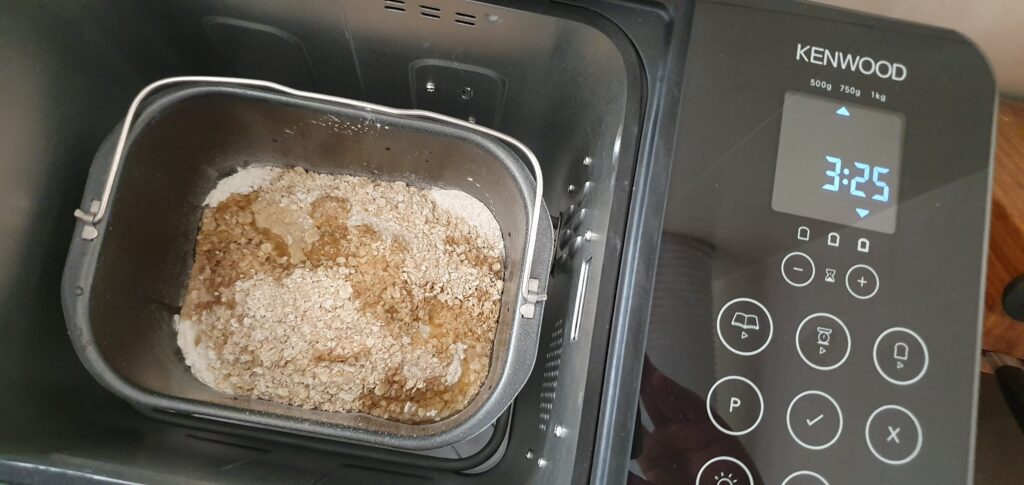 When done, let cool on a wire rack.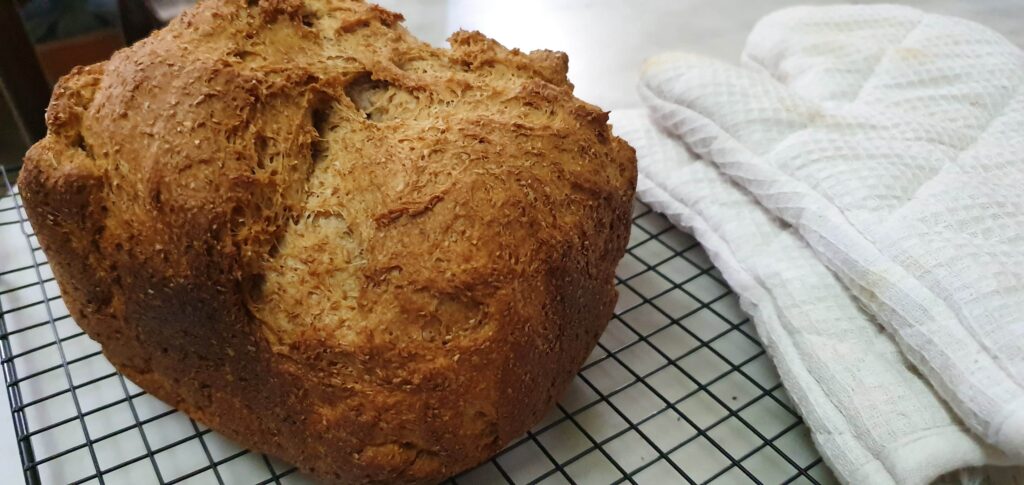 Slice and enjoy!