Date: Sunday, August 3 , 2014
Time: 7:30 p.m
Number of guests: 10 pax
Location: Bandar Utama
Over the weekend, this still being the month of Syawal and all, Rudy and I decided to assemble the Round Knights of the Table for a round of food, drink, and merriment.  For a group of 10, I decided to make something based on Emeril's pot roast, with a bunch of other stuff on the menu as follows:
Pot Roast | Tarragon Chicken Salad | French Onion Soup | Bayou Chicken Pasta | Crusty bread (courtesy of Yaz) | Peanut butter cup and vanilla bean ice cream (courtesy of WYLT) | Lots and lots of A&W Root Beer and Zappel (courtesy of Steph & Huang)
Previously I've made the pot roast using beef chuck, and it turned out really, really well.  This time around I only could find top round instead, and while the meat was still flavourful and fork tender, it was a bit grainy and too lean for my tastes.  Trust me on this; find that beef chuck.  It makes a huge difference in terms of texture and juiciness.
Regardless, give this a try – you'll be surprised how easy it is to make.
Ingredients
1 (1.5 to 2 kg) chuck roast – I used 2 900-gram roasts before and it still turned out fine
10 cloves of fresh garlic, peeled
Drizzle of olive oil
Freshly ground black pepper
1 1/2 beef stock cubes, diluted in 3 cups water
1 cup red grape juice OR prune juice
400 gm new/chat potatoes, quartered
2 medium onions, peeled and quartered
250 grams baby carrots
400 grams sweet potatoes, peeled and cut into equal-sized pieces as the potatoes
400 grams button mushrooms, halved
1/4 cup plain flour
1/2 cup water
Directions
Preheat the oven to 160 degrees C (fan 140 degrees C).  Make 10 slits throughout the roast.  Stuff a clove of garlic in each slit.  Rub the entire roast with the olive oil.  Season with salt and pepper.
Heat a large skillet, over medium heat.  When the pan is hot, sear the roast on all sides, about 3 to 4 minutes.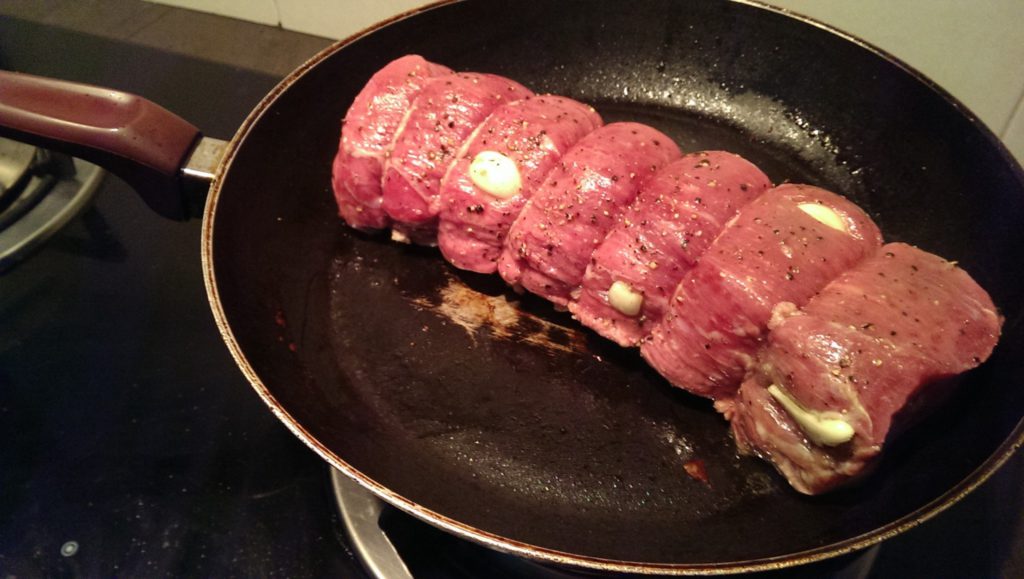 Remove from the pan and place the roast in a Dutch oven with a cover. Add the stock and juice mixture and cover. Place in the oven and cook for 2 hours for a 1.5 kg roast, or 3 hours for a 1.75 to 2 kg roast.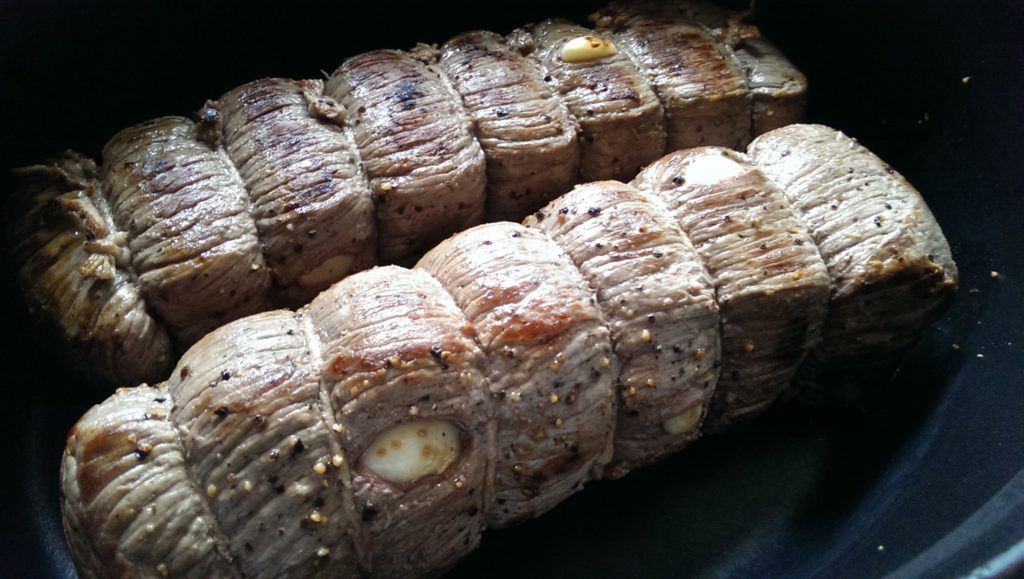 In a mixing bowl, toss the vegetables with olive oil. Season with salt and pepper.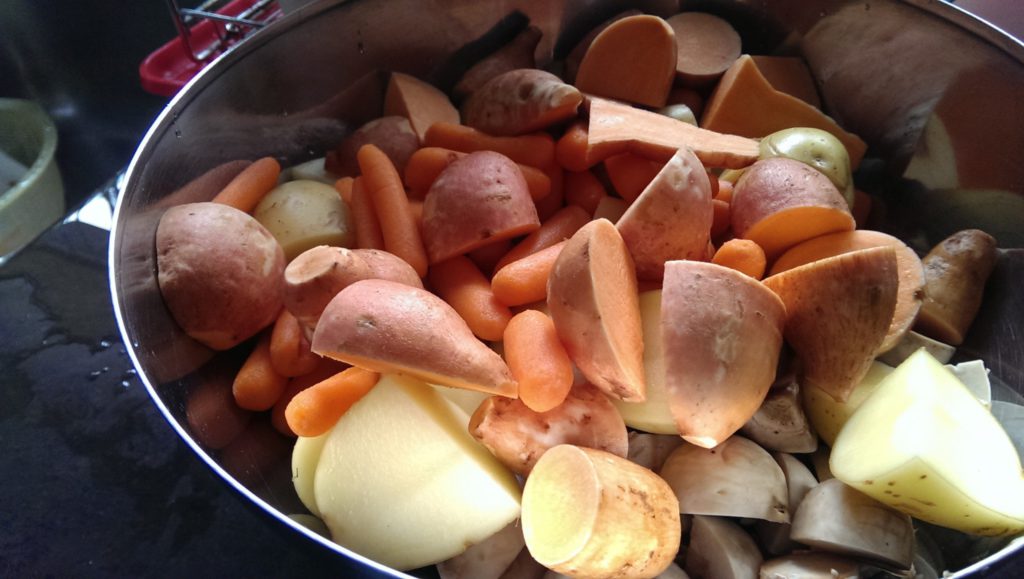 Place the vegetables around the roast and cover. Cook for another 1 hour. Remove the roast from the oven and arrange on a serving platter, reserving the liquid.
Whisk the flour and water together. Pour the reserved liquid and grime into a saucepan and bring to a simmer. Whisk the flour mixture into the reserved liquid. Bring the liquid back to a simmer and cook for 4 to 6 minutes. Season with salt and pepper. Ladle some of the gravy over the sliced pot roast, and serve the rest on the side.