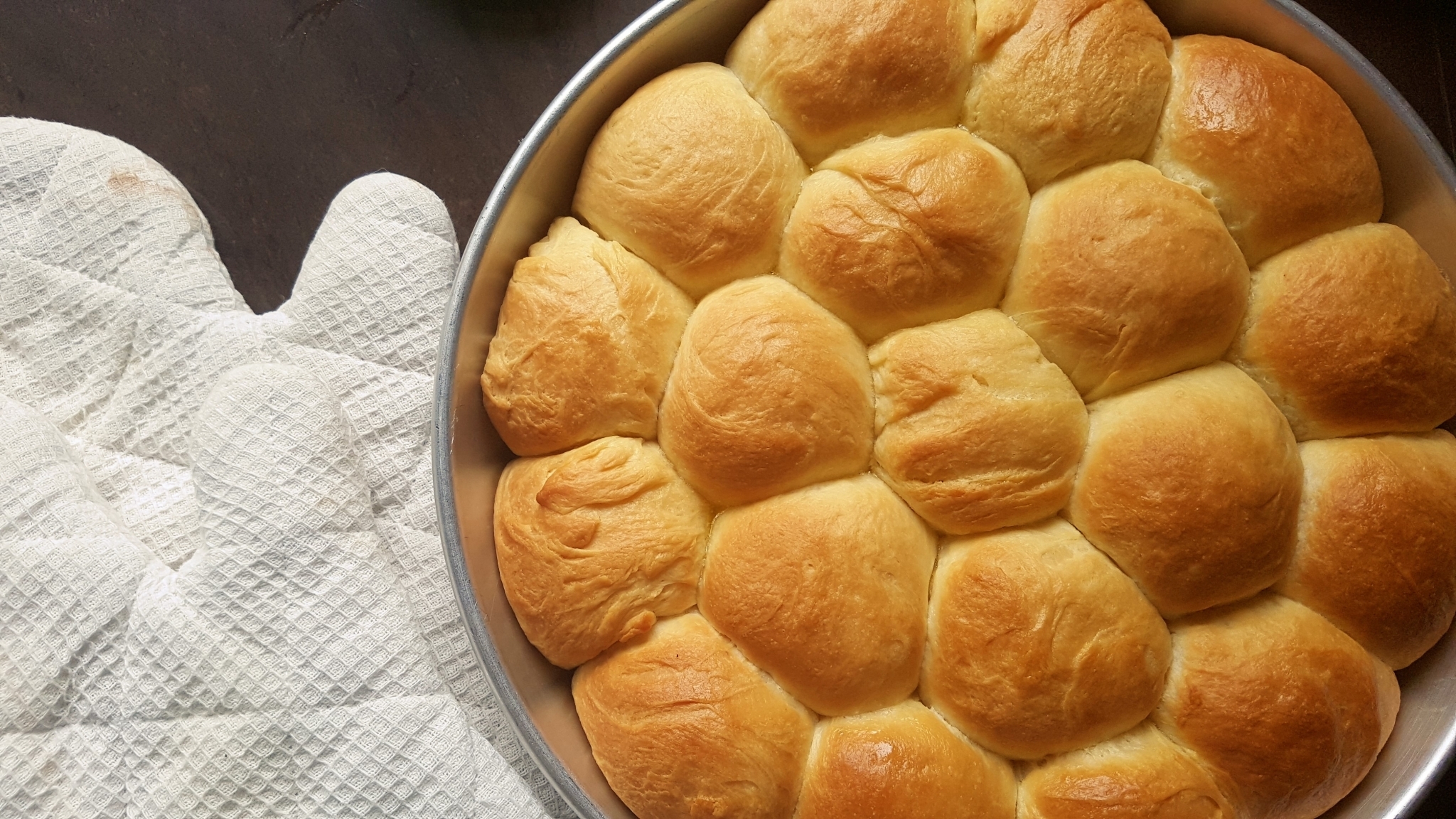 When I was younger, afternoon tea was pretty much a daily routine.  Mummy would drive out (practically every place in Kuala Terengganu was only a 5 minutes' drive away) and buy cakes or snacks for our afternoon tea, such as banana fritters, traditional Malay kuih, and occasionally, freshly baked roti paung.  A favorite place for us to buy roti paung was a stall at a specific Shell station on the road towards Chendering from Batu Burok.  I can't remember the exact address now.
Nowadays I very rarely return to my hometown, and sadly, I never see roti paung anywhere here.  So, I decided to try making my own.  I've experimented with several recipes, and finally came up with my own version here.   Soft and fluffy, I finally get to savor a taste of home.  Enjoy!
Update:  Although this may not be in keeping with tradition, you can make variations of this roti paung by using different fillings other than butter.  I've used Kiri cream cheese squares (each cut into 4 equal sized cubes) which turned out lovely, and my best combination so far was Kiri cream cheese plus an equal amount of Lotus Biscoff biscuit spread, which is my nod to Llaollao's delicious frozen yoghurt and their amazing caramelized biscuit sauce.  Keep experimenting with your own favorite fillings!
Read More