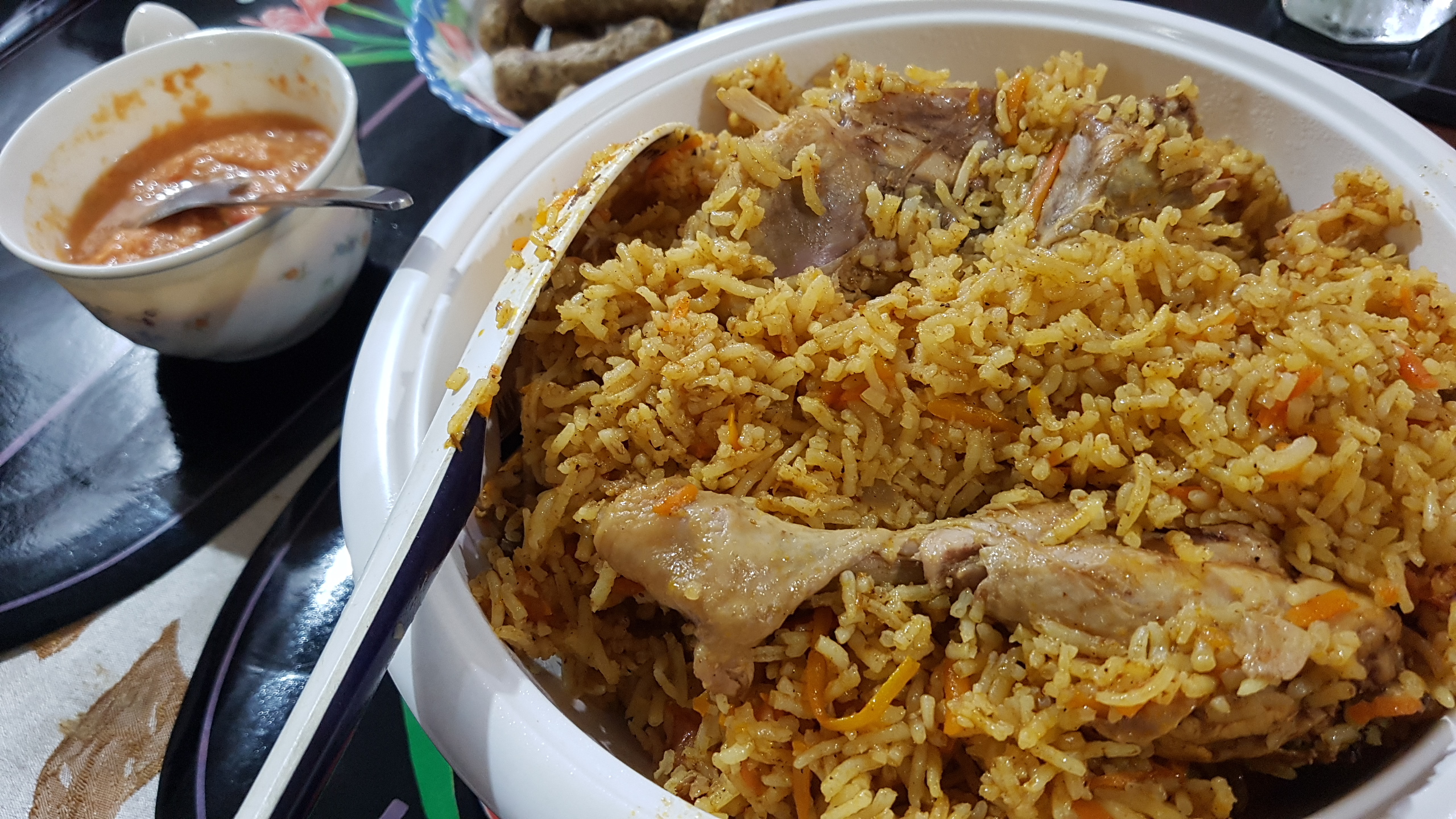 Usually during Ramadan I try to cook more often for my family.  Sometimes I make snacks and appetizers, and sometimes I try to make one-pot meals.  This year's Ramadan, one of the first buka puasa dishes I made was this chicken kabsah.  My family loves Middle Eastern cuisine, but our favourite nasi Arab restaurant, Half Moon, is just too darn far for us to bother getting takeout from *and* still expect to be back home in time for tarawih prayers.  So, here I was, looking around for recipes on the Internet and finally choosing this one, with my own modifications.
Getting the rice to liquid ratio was a bit tricky for me.  During my first try making this, I underestimated how much liquid the vegetables and chicken would produce, and my rice ended up being soggy.  I also need to make sure I remember not to soak the rice like I usually do, which also would result in mushy rice.  I also prefer the chicken to be slightly crispier, so I browned the chicken first before adding the rice.
Overall I loved this dish, simple yet so comforting and delicious.  Something I'll definitely make again and again.
Read More