Kak'mbang seriously makes the best kuah kacang.  We love it so much, whenever we see kuah kacang sold by vendors out there we never gave them a second look.  Of course Kak'mbang thinks everything she makes is just so-so, which is downright ridiculous.
Anyway, since there was a lot we needed to prep for Hari Raya, I volunteered to help Kak'mbang make her amazing kuah kacang this year.  She started without me so I didn't get a shot of the ingredients, but thankfully I got everything else.  I'm so happy I managed to document yet another one of Kak'mbang's yummy creations.
Selamat Hari Raya, everyone!
Kak'mbang's Peanut Sauce (Kuah Kacang)
Ingredients
4 tablespoons cooking oil
6 shallots, roughly chopped
3 stalks lemongrass, white parts only, roughly chopped
1 clove garlic
1 thumb-sized piece belacan (shrimp paste)
3 thin slices galangal (lengkuas)
2 tablespoons cili boh (dried chili paste)
400 grams peanuts, toasted and roughly ground
200 grams beef OR chicken, cut into very small pieces
170 grams palm sugar (gula melaka)
5 cups water
1/2 teaspoon salt
Directions
In a blender, add the shallots, lemongrass, garlic, belacan and galangal, and blitz into a fine paste.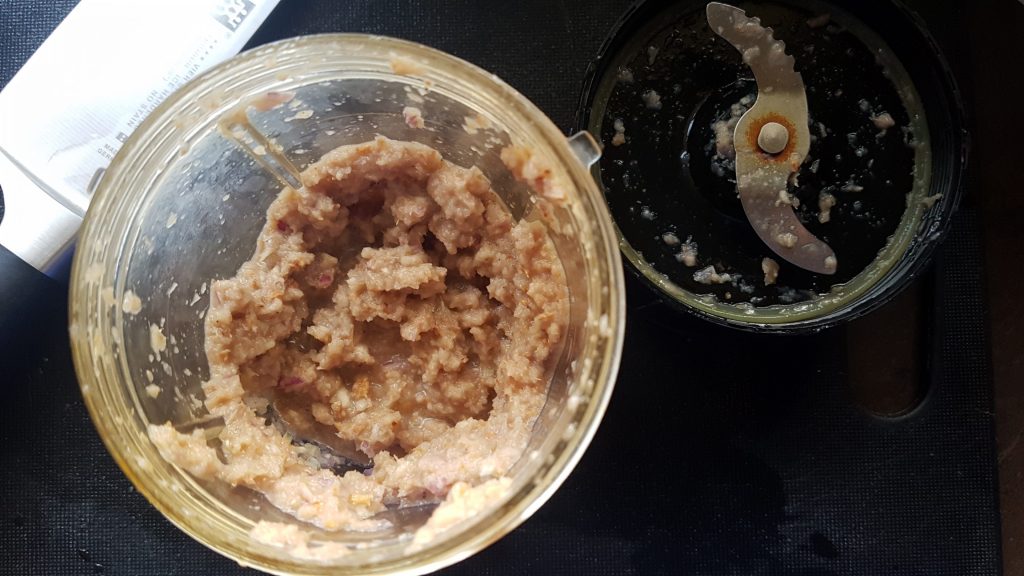 In a large pot over medium high heat, heat the oil.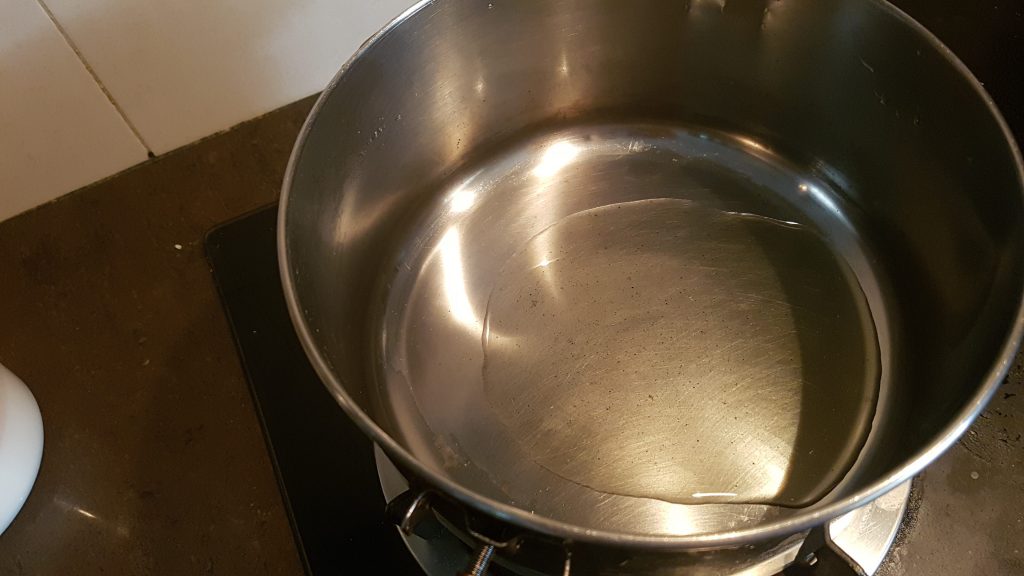 Add the blended mixture.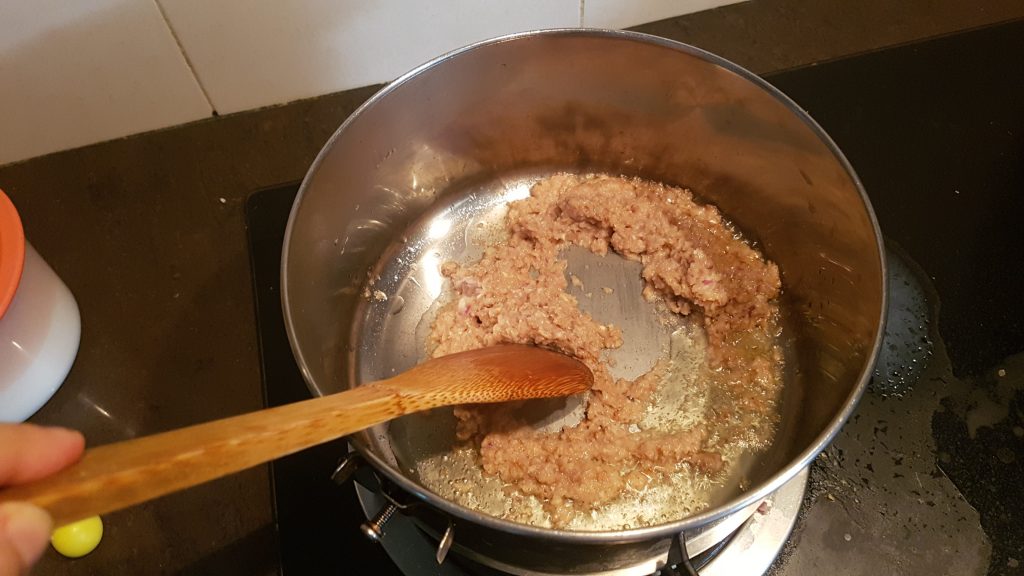 Add the cili boh and cook, stirring, until slightly caramelized, about 5 minutes.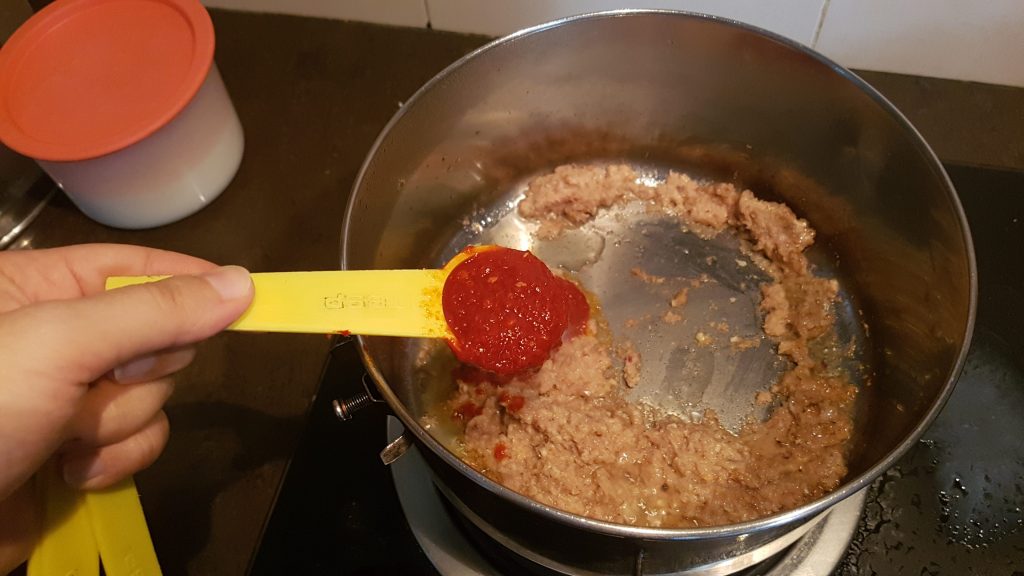 Add the meat and cook, stirring, until meat is browned, about 3 minutes.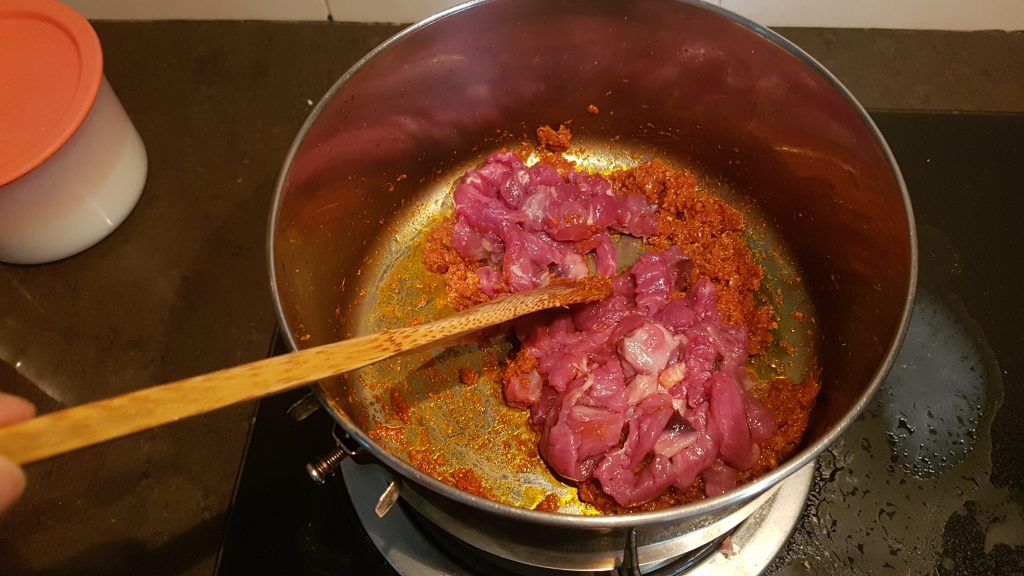 Add the ground peanuts.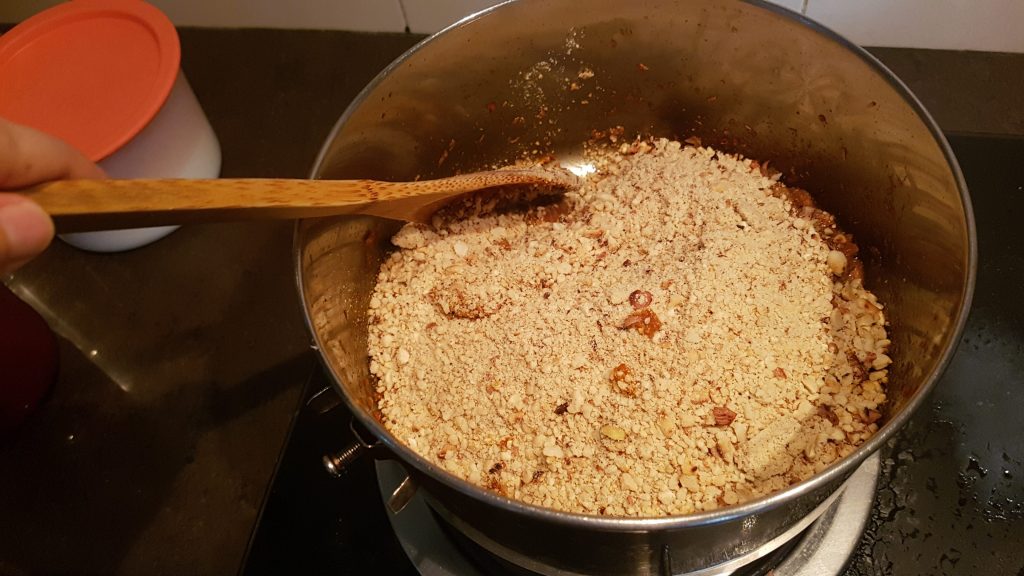 Add the water, about 5 cups.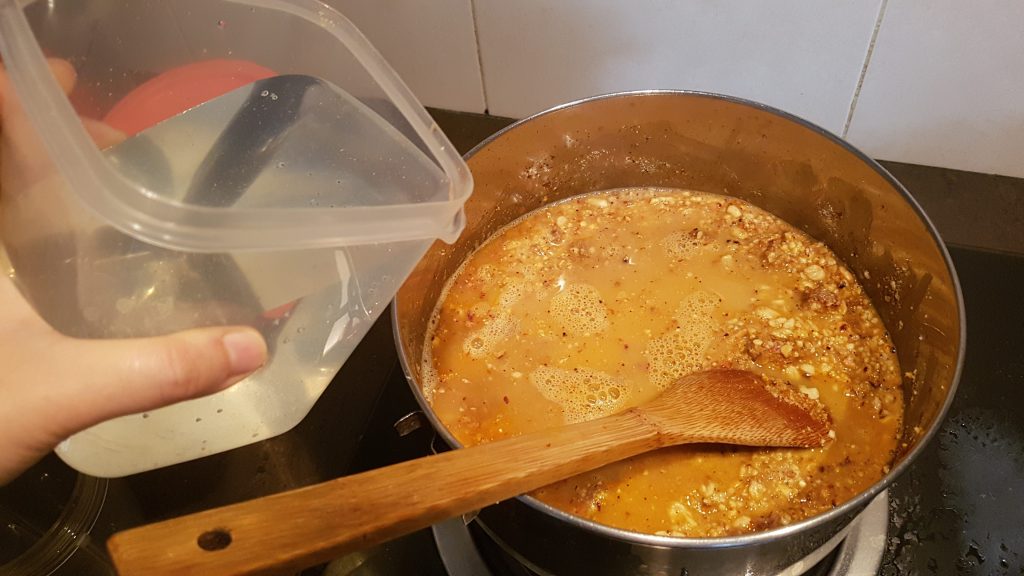 Add the palm sugar.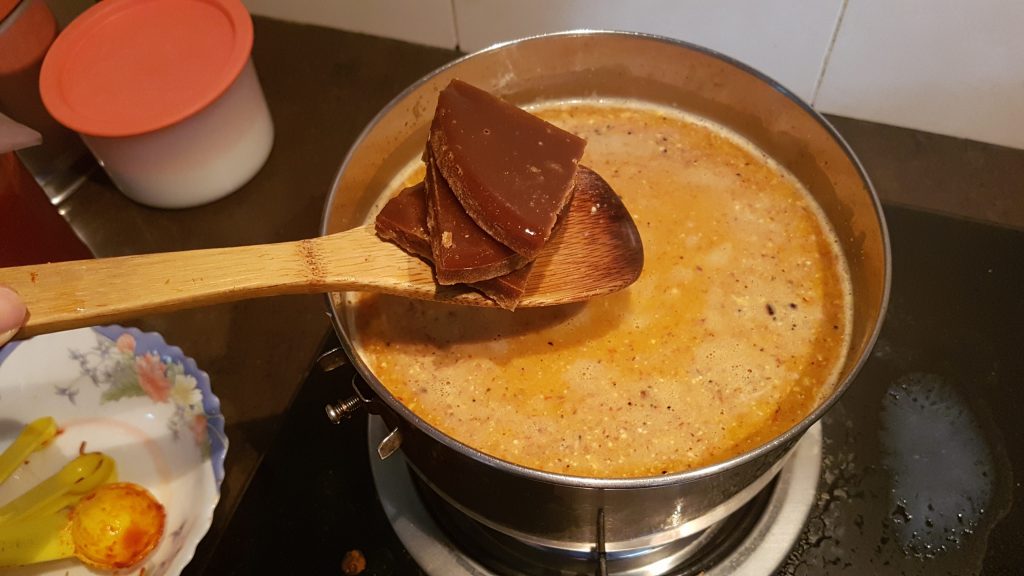 Bring to a boil.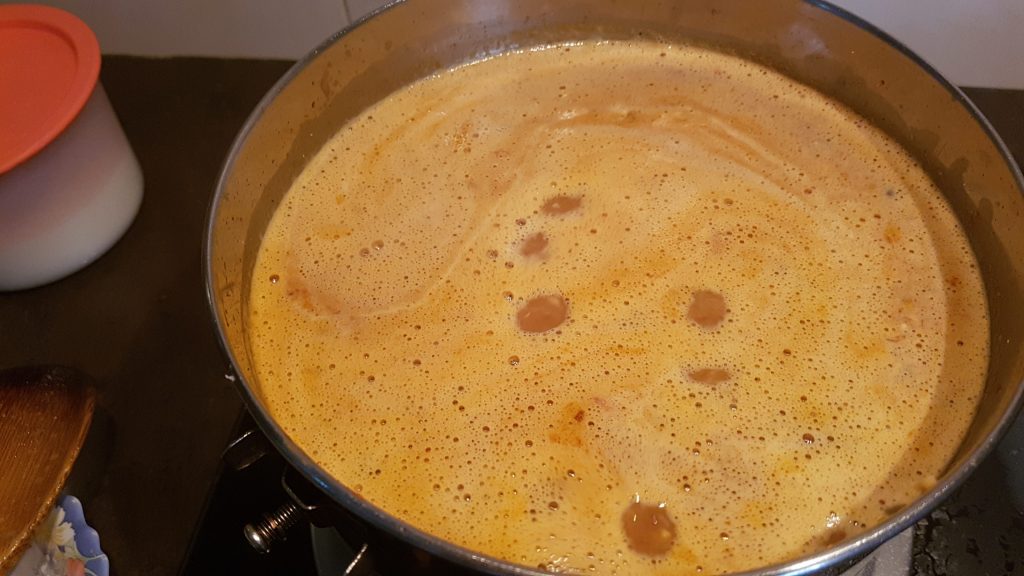 Reduce the heat to medium low and simmer, until the mixture reduces to a thick and gravy-like consistency, about 1 hour 30 minutes.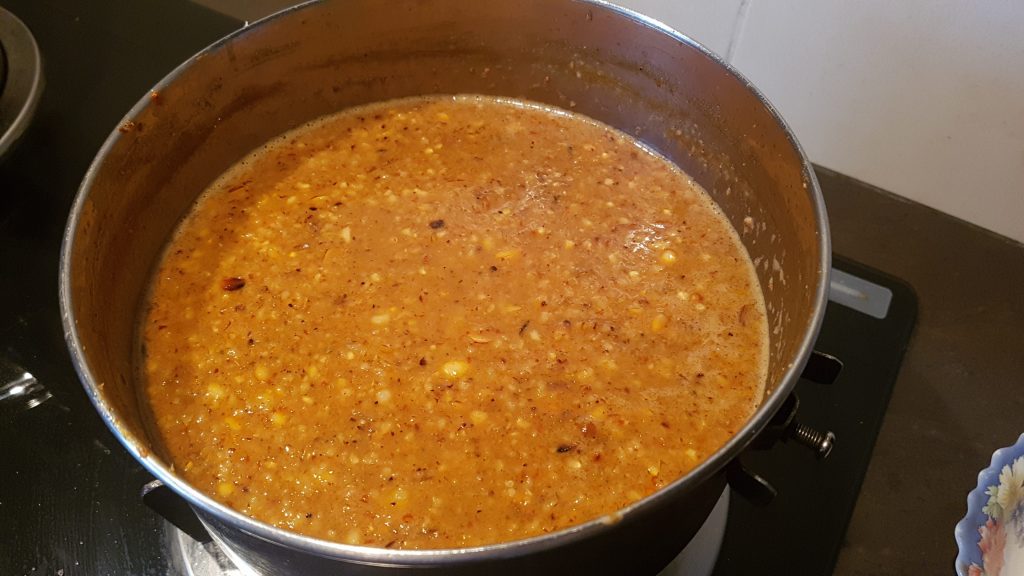 Add the salt and adjust seasoning to taste.  Serve with your favorite satay or nasi impit.