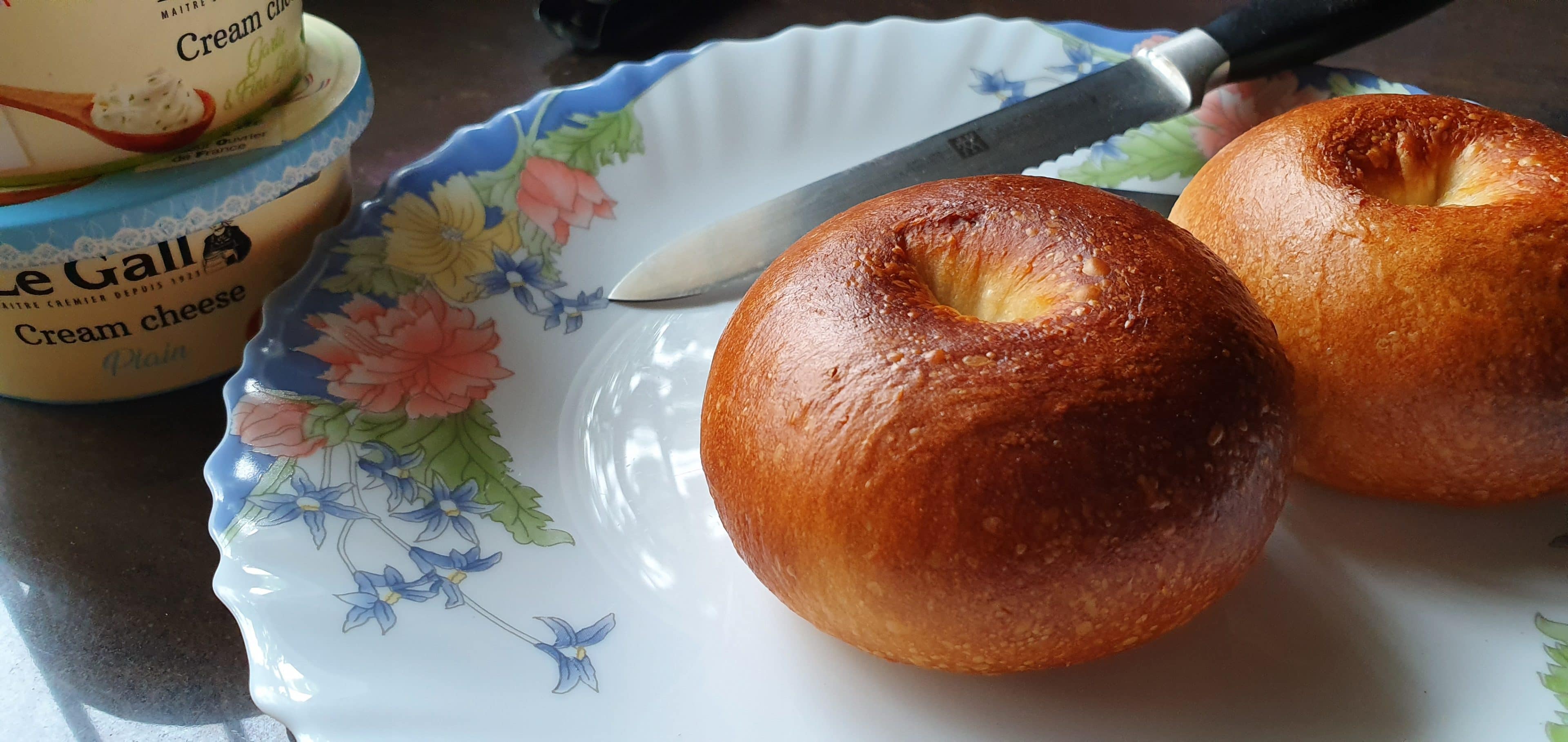 I love bagels. Especially the ones freshly toasted and slathered with a ton of cream cheese. Top it with some yummy smoked salmon and you'll have a complete breakfast.
I tried making my own bagels before which turned out pretty yummy, however it wasn't very long before they became a bit stale. So I found another recipe by Serious Eats which applies the Japanese method of using yukone, a water-based roux which is supposed to improve the browning and shelf-life of bread.
The downside of this recipe is that it requires two days to make, and you'll need to let the dough rest overnight in the fridge for up to 36 hours. However the results were very satisfying, and we got to enjoy flavorful bagels which stayed just as fresh even after a couple of days.
My first time making this I didn't stretch the bagels out enough, and yet again ended up with belly buttons in my bagels. When stretching out your bagels, be sure their diameter is about 5 inches. I also forgot to let the dough rest for a bit after rolling them up into balls, which I think resulted in slight unevenness when i was stretching them out. Will definitely watch out for these pitfalls next time.
If you're in desperate need for bagels I recommend my other recipe, however if you have the time to invest in making reallllly good bagels, try this one, it will not disappoint.
Read More