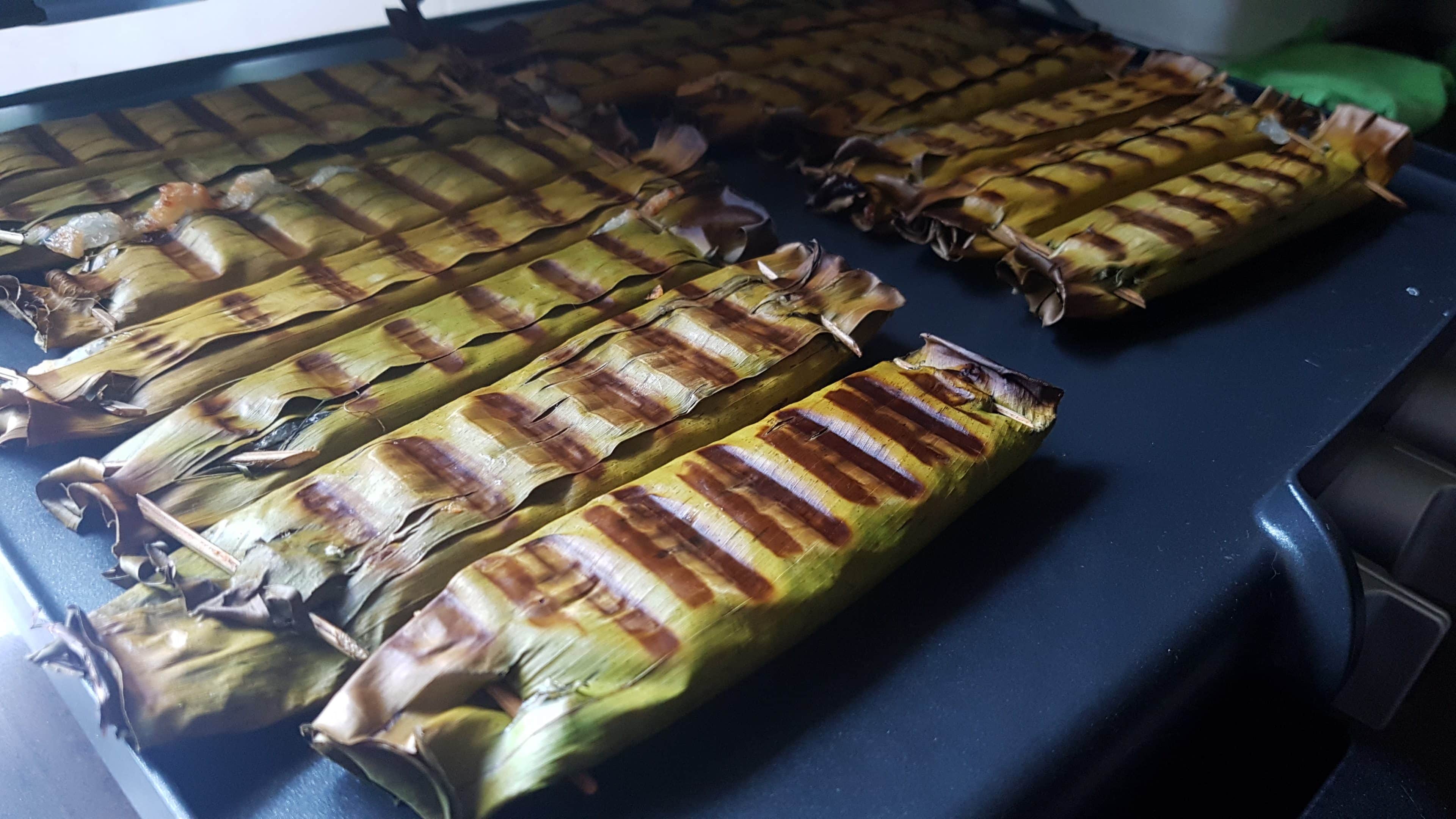 Being from Terengganu, I grew up thinking fish is a natural, common ingredient in so many local favorites; nasi lemak with sambal ikan tongkol, karipap, pulut panggang (we call 'em pulut lepa)… but *of course* fish is the main ingredient!
Wait… you guys have nasi lemak with chicken rendang and *gasp* paru (beef lung)? Karipap kentang? What is this orange coconut nonsense in this pulut panggang?!! Well, imagine how shocked I was discovering what them West-coast folks are eating.  This was probably when I was about 7 or 8 years old.
Anyway, fast forward to today, I really miss the East-coast pulut panggang with fish filling.  On very rare occassions someone managed to find it here in KL and I would eagerly wolf them down, but they mostly turned out quite underwhelming.  But we compromised anyway, because it was better than nothing.
Finally I thought, why not make it myself and serve it for Hari Raya? I looked around for recipes online, and combined with Kak'mbang's knowledge and experience we managed to make a decent Terengganu-syle pulut lepa which Mummy and my aunties (all Terengganu natives) accepted as truly authentic.
Here it is, if you ever feel like having some Terengganu fare.  Do note that this recipe makes a lot, so feel free halving it.  Leftover fish filling can also be used in yummy Terengganu-style karipap.
Read More