For the Breakfast Mac and Cheese I needed a quick and simple breakfast biscuit recipe, because I just wasn't willing to fork out 20-plus ringgit to buy the frozen ones from some upmarket grocer.  There are probably other better recipes out there, but this one gets the job done.
I find rolling out the dough and cutting with a bisuit cutter to be quite tedious.  Gathering up the scraps and re-rolling them also makes the biscuits look unappealing.  Next time I'm going to roll the dough into a 3 inch thick log and cut them up into pieces, and see if that yields better results.
Based on the recipe by Paula Deen.
Breakfast Biscuits
Ingredients
2 cups all-purpose flour
1 teaspoon sugar
1 tablespoon baking powder
1 teaspoon salt
125 grams cold butter, cubed
1/2 cup full cream milk
Directions
Preheat oven to 220 degrees C (fan 200 degrees C).
In a large bowl, combine the flour, sugar, baking powder and salt, and whisk to combine.  Using a pastry scraper, cut the butter into mixture until it begins to look like breadcrumbs.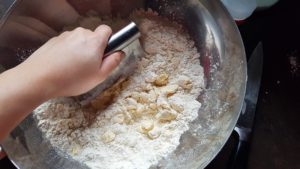 Make a well at the center of the flour mixture.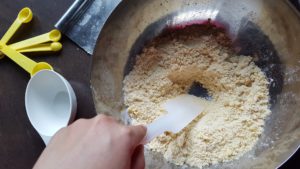 Slowly add milk into the middle, a quarter cup at a time.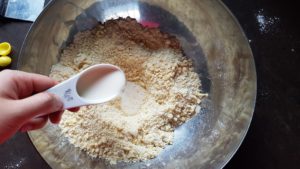 Gently combine the dry and liquid ingredients, using your fingers to gather them up into a ball.  Do not overwork.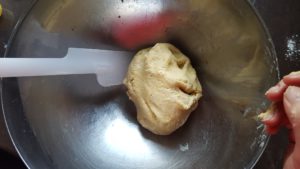 Transfer the dough onto a lightly floured surface and roll out to about 1-inch thickness.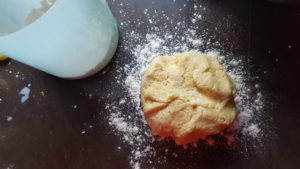 Cut with small biscuit cutter or a plastic cup, about 3 inches in diameter.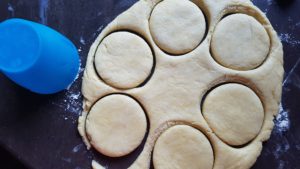 Arrange the biscuits on a greased baking tin.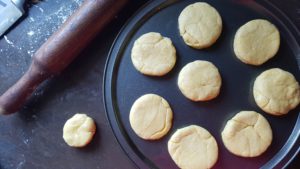 Bake in the oven for 12 minutes or until golden brown.